Congratulations to Yvonne Hong-AAF Scholarship student, John Viljoen Memorial Scholarship recipient and winner of the 2020 Steven H. Strogatz Prize for Math Communication in the Art category for high school students.
---
---
We met some of our students at partners Avenue Road Arts School, Joy of Dance Centre, Midtown Music School, and Toronto Children's Chorus and talked about what they've been given access to. Have a look at their responses!


Titles by oliveindustries.ca
---
We sat down with Jennifer Jones, CEO of Joy of Dance Centre and discussed her love of what the Fund offers students and their families. Have a look!
---
A letter from a previous student
Dear Lola, We often look back on our lives reflecting on those special moments that changed our perception of what was possible and how meaningful a dream can be. It is on that subject that I write this letter. As a 14 year old boy I could not have known what my experience at the Avenue Road Arts School would mean or how it would change my life forever. Armed with only my passion for art and a few old pencils I walked through the doors nervous, terrified and overjoyed. Receiving my opportunity to study at the Avenue Road Arts School, was the beginning of something special. For the first time I could explore my passions, talents in an inspiring environment unlike any I had ever experienced before. John Viljoen, my teacher, quickly became my mentor, friend and role model. John helped guide my development and never hesitated to help me tackle new artistic challenges. For the first time in my life I was being pushed to become a better artist. The Avenue Road Arts School became a home away from home for me. And as the second eldest of ten this kind of refuge was very hard to come by. The Avenue Road Arts School became a place where I could spend a few hours a week doing what I loved to do.

I am the second eldest child of ten raised by my single mother in the inner city of Toronto. Growing up I loved art. But like so many youth in this city, my passions went noticed but un-nurtured. School was difficult because I was always missing something. This may seem a bit oversimplified but the fact is that this one opportunity began something that changed me forever. For the first time my talents and the difficulties of my situation were recognized and addressed. Being able to study art gave me a way of structuring my dreams and an avenue to release my anger, sadness and stress from the many challenges that faced me almost every day. This new focus spread like wildfire into every part of my life. From the bottom of the class I was now a monthly honor role student, captain of my sports teams, and an active artist for my school news- paper and art magazine.

Before attending arts school I was very confused, angry and constantly without a clear sense of direction. School was laborious and at times it was difficult to picture finishing and moving on to higher education. I was next to impossible to imagine a tangible future. I constantly felt a sense of anxiety about life, feeling something in me but never really having a way to direct it.

The Arts Access Fund changed my life forever. It opened my mind, heart and eyes to a whole new world of opportunities and possibilities. I am still taking art classes at the Avenue Road Arts school, and continue to study under the guidance of John Viljoen. It continues to be a home away from home for me. I only wish that many others had the same opportunity that I had. I always look back with a smile – and forward with a grateful heart.

Yours truly,

Fatih Stanley
close
❮  Stories From Recipients   ❯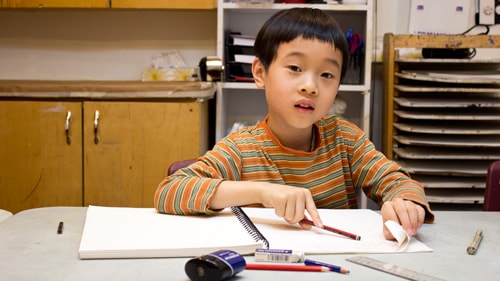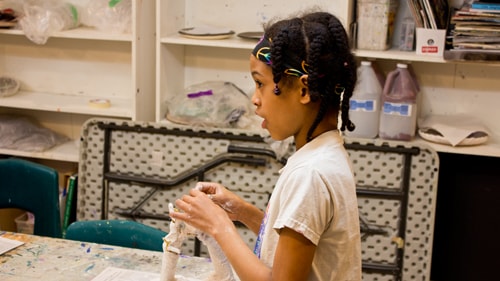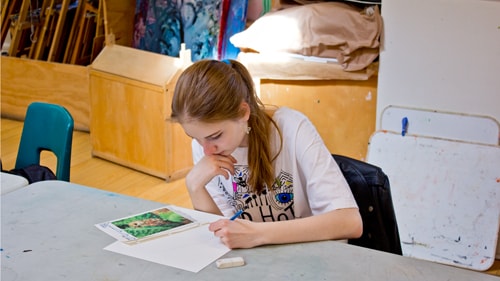 DANCE
"My girls have managed to learn/love a bit of the Arts.. Gwyneth ( my then ten yr old) applied last year for funding from the Arts Access Fund for Sundance. She was driven and determined and her mind set on attending... her prayers were answered. She received funding and was able to attend three weeks of glorious Sundance with CCDT. Gwyneth has a serious and rare skin illness as well as Type One diabetes... I did not know 100% if she could manage this programme. After the first full day of classes, Gwyneth returned home on cloud nine, happy, and in love with dance, and proceeded to show me all kinds of things she had learned. She danced all evening!! This is when I realized she was an amazing athlete and dancer. From this moment on, Gwyneth also realized she is a dancer! and is fully determined to grow up to become a Professional Dancer. She was extremely sad at the end of the three weeks.. For me, the puzzle is how to support her dream with classes, and also how to be able to allow my 15 year old to dance at least a little bit to give her an opportunity to have a balanced life and not leave her out of this..."
VISUAL ART
Danisha, 13, has lived at Beatrice House, a women's shelter, for the last two years. Her father fled the country years ago and has sent no child support to help with three children. Her mother is trying to make ends meet working at commercial illustration.
Danisha loves drawing and painting and is very happy to be studying, for the second year, with a teacher at the Avenue Road Arts School. Art is the main outlet for her feelings – many of those feelings have to do with a sense of abandonment, ever since her father disappeared.
Because of the support she gets at the Art School, Danisha has blossomed from a very shy child to one who now shows leadership at her shelter, initiating creative activities with some of the other children. In her mother's words "she will remember her time at the Avenue Road Arts School as one of the milestones that contributed to her positive self-esteem and self-expression."





MUSIC
Eduardo, 8, is a third grader whose family has recently and sadly broken up. Holding down more than 3 part-time jobs, his parents would never have been able to give Eduardo access to private music lessons. After participating every day, for the last year, in Sistema Toronto's after-school music program at Parkdale Public School, last summer Eduardo, expressed to his father, with tears in his eyes, that "Playing music is my life!" Music has been a source of comfort and security through this very difficult emotional period.
When Eduardo heard he was chosen to receive private violin lessons with a Royal Conservatory of Music affiliated teacher, he said he had never been given anything so incredible in his life.








PHOTOGRAPHY
Christina spent almost five years under siege and in exile before coming to Toronto. Her family managed to escape from Sarajevo through a tunnel that runs under the airport – a terrifying and claustrophobic experience. At the end of that tunnel they found snipers – not light. The transition to life in a Toronto junior high school was not easy for Christina. Her maturity and life experience created a gap between herself and her contemporaries that took time to fill. The family was under enormous financial pressure, with both parents working hard to find sources of income. When the opportunity arose for Christina to take classes at the Avenue Road Arts School, tuition-free, the family jumped at the chance. Classes at the School were an enormous help in easing Christina's transition to life in Toronto. The school provided a home for Christina's creative energies and talent, and an environment that was not simply tolerant of, but which welcomed her individuality. Now, ten years later, Christina is thriving as a professional photographer, having graduated from OCAD with a Fine Arts Degree.


ACTING
Damion had undergone several traumatic events at an early age, which resulted in low self-esteem and a poor self-image. He tried to commit suicide on more than one occasion. He was under the care of psychologists at the Dellcrest Children's Centre for five years, before enrolling in arts classes with the assistance of the Fund. His case worker suggested that he find a creative outlet to help him to express his feelings in a positive way instead of the old, negative ways. After taking acting classes for a couple of terms, he no longer felt he needed the support of a therapist – and the therapist agreed. His self-esteem went up, and he developed an optimistic attitude towards the future and made a conscious decision not to dwell on the past. He preferred to concentrate his energies on acting and video making.







DRAWING
Kunli was referred to the Arts Access Fund by his ESL teacher, shortly after he arrived from China. She noticed that he loved to draw and sent some of his drawings to the attention of the Fund. He studied at the Avenue Road Arts School for several years and almost never missed a class. When he turned 17, he was placed in an adult evening session and took public transportation to and from every class, arriving home after 11 pm. Kunli's dream has been to become a professional animator or commercial artist, and this past fall he was admitted to the Animation Program at Sheridan College. Thanks to the Arts Access Fund, his dream is coming true.










DANCE
Adrion, 9, lives with his mother and two siblings in a small apartment on Sherbourne Street. His mother has some income from working as a bookkeeper and from National Child Benefit as well as occasional child support from her ex-husband.
Adrion loves to dance. Ever since his uncle took him to see the movie Billy Elliot, three years ago, he has been captivated by dance to the point where his mother is convinced that this interest will have real staying power.
Adrion is severely dyslexic. Dance offers him a wonderful way to express himself and boost his self-confidence. He is very excited about being able to attend ballet classes at the Canadian Contemporary Dance Theatre this year and arrives early every week, eager to learn something new.








PAINTING
When Camilla first received funding to study art, she was a recent immigrant from Peru who had been placed in a special needs class for hearing impaired students. She studied art for four years. In her last year at the school, she attended an adult painting class because she showed so much promise. As a result of her training, Camilla was accepted at OCAD where she is currently pursuing her love for painting. She is now in her third year and, because of her hearing impairment, she has been given permission to take six years to complete her degree, which she certainly will do.











MUSICAL THEATRE
Sarah was an Access student dealing with a number of challenges when she came to the Avenue Road Arts School in Grade 10. Coming from a single parent home and, as the oldest of three children, she bore much responsibility in caring for a disabled brother, as well as dealing with serious physical issues of her own. She thrived in the Musical Theatre class and took art classes as well. She is the first member of her family to attend university and will be graduating from the Fine Arts Program at York University this coming spring.












DRAWING AND PAINTING
Ginelle studied drawing and painting at the Avenue Road Arts School for five years as an Access student. She had a physical disability, which required her to be hospitalized for a series of orthopaedic operations. Her love of drawing kept her optimistic and able to soldier on, despite the physical challenges that she had to endure. At the end of Grade 8, Whitney was accepted into the Rosedale School of the Arts where she completed three years. She is now finishing high school and plans to become a cosmetologist.












PAINTING
Melody has a very rare skin disease. Her toes on both feet are fused – her right hand is completely fused and her left hand is partially fused. Her art classes have given Melody a focus other than her illness. She looks forward to her painting class and now spends much time at home painting. As her interest in painting has increased she appears to be less consumed with her pain. Since starting painting classes, she is generally happier and more vocal. These classes have enabled her to explore her artistic abilities and discover a new medium for self- expression.